Konten Networks provides a wide range of unmanaged industrial grade Ethernet switches designed to meet requirements and operational reliability in harsh environments. These plug-n-play series include different port counts from Copper RJ45 / M12 connectors to Fiber SFP; PoE and non-PoE features; IP30 to IP67 rated housing protection. For edge field network control site in tough industrial applications, its harden design can be well operated in wide temperature from -40°C to 75°C with options of DIN-rail and wall mounting installation. They're certified with EN50155, EN50121-4 and, IEC61000-6-2 /-6-4 and E mark for critical infrastructures of different vertical markets. Konten offers you a complete solution of industrial Ethernet switches.


Konten Networks unmanaged Ethernet switch highlight features: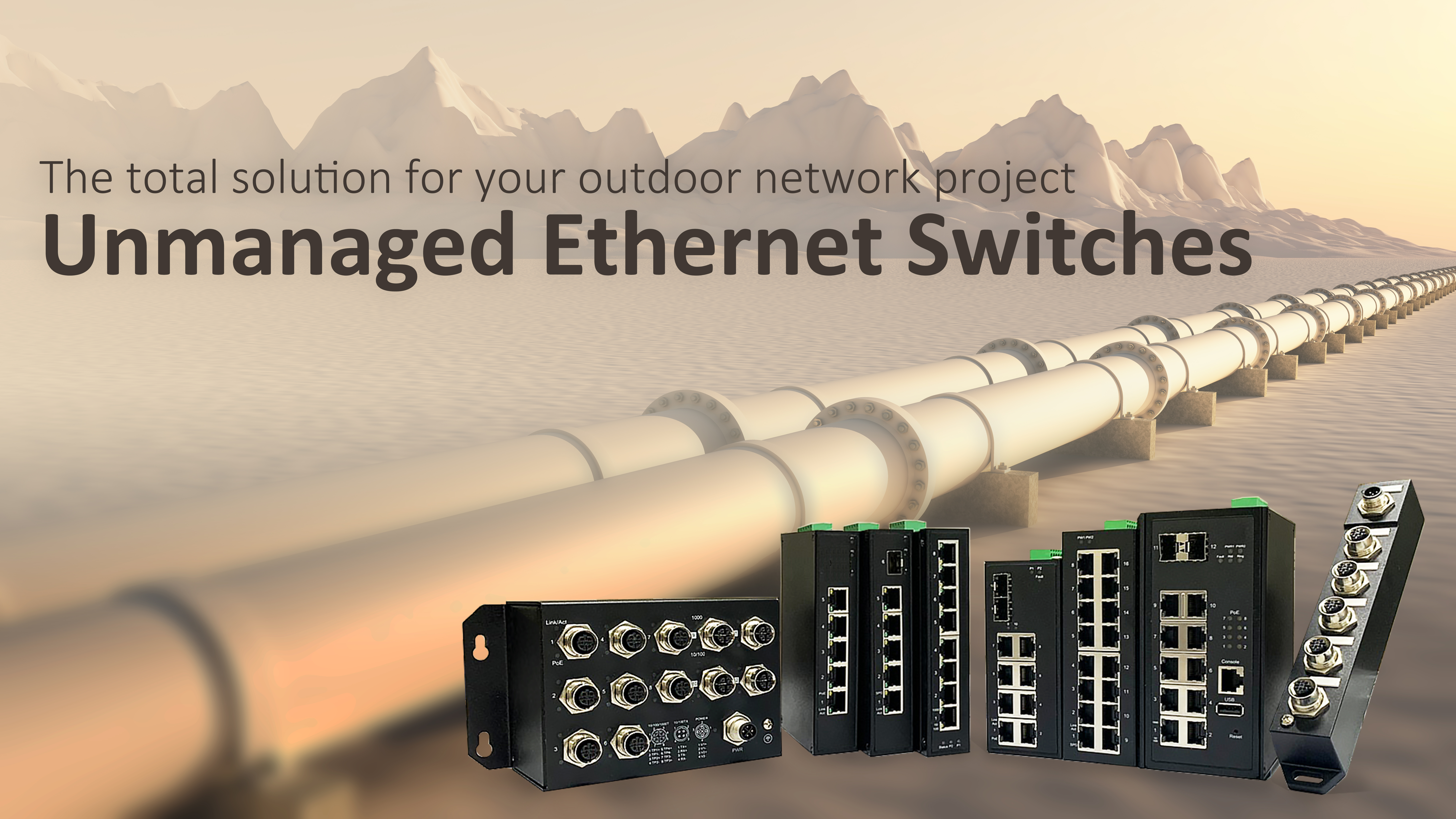 IEC61000-6-2 & IEC61000-6-4 are the standards for EMC immunity requirements that applies to electrical and electronic equipment intended for use in harsh industrial environments. Konten Networks products are designed to meet the standards and reliably operate in the factories, electric power plant and other factories in heavy industry.

ET-0802C-M12 / ET-0804C-M12 meet the requirements of railway and variety of transportation applications. Their M12 connectors can be tightly connected Ethernet cables and the switches to protect your applications from vibration and shock encountered in the rolling stock. The embedded PoE booster feature provide the electronic without the extra power adaptor then simplify your on board network installation. Its compact size is especially useful when there's limited space in the cabinets.

E Mark series unmanaged Ethernet product compliant with the E mark and ITxPT standards. They are designed for the bus in-vehicle application. Their PoE power booster design can simplify the network structure and devices installation on the bus.