Electric Vehicle Charging Station
Pave the Way to the Era of Energy Saving

Konten's products are applied to various industrial environments, and also provide network connectivity solutions in electric vehicle application to satisfy customer's demands.

According to a report by German media Handelsblatt, consumers' demand for electric bicycles increased due to the impact of the COVID-19 pandemic in 2020. In addition, according to the statistics of the European Bicycle Industry Association, sales of electric bicycles in Europe last year increased by nearly a quarter to about 4.5 million electric bicycles. People prefer riding electric bicycles in Europe to avoid taking public transportation to reduce the risk of infection. Catering to the trend of energy saving, electric bicycles have the advantages of effortless, light-weight and no driver's license limitation. Therefore, the output value of electric bicycles has grown rapidly in recent years.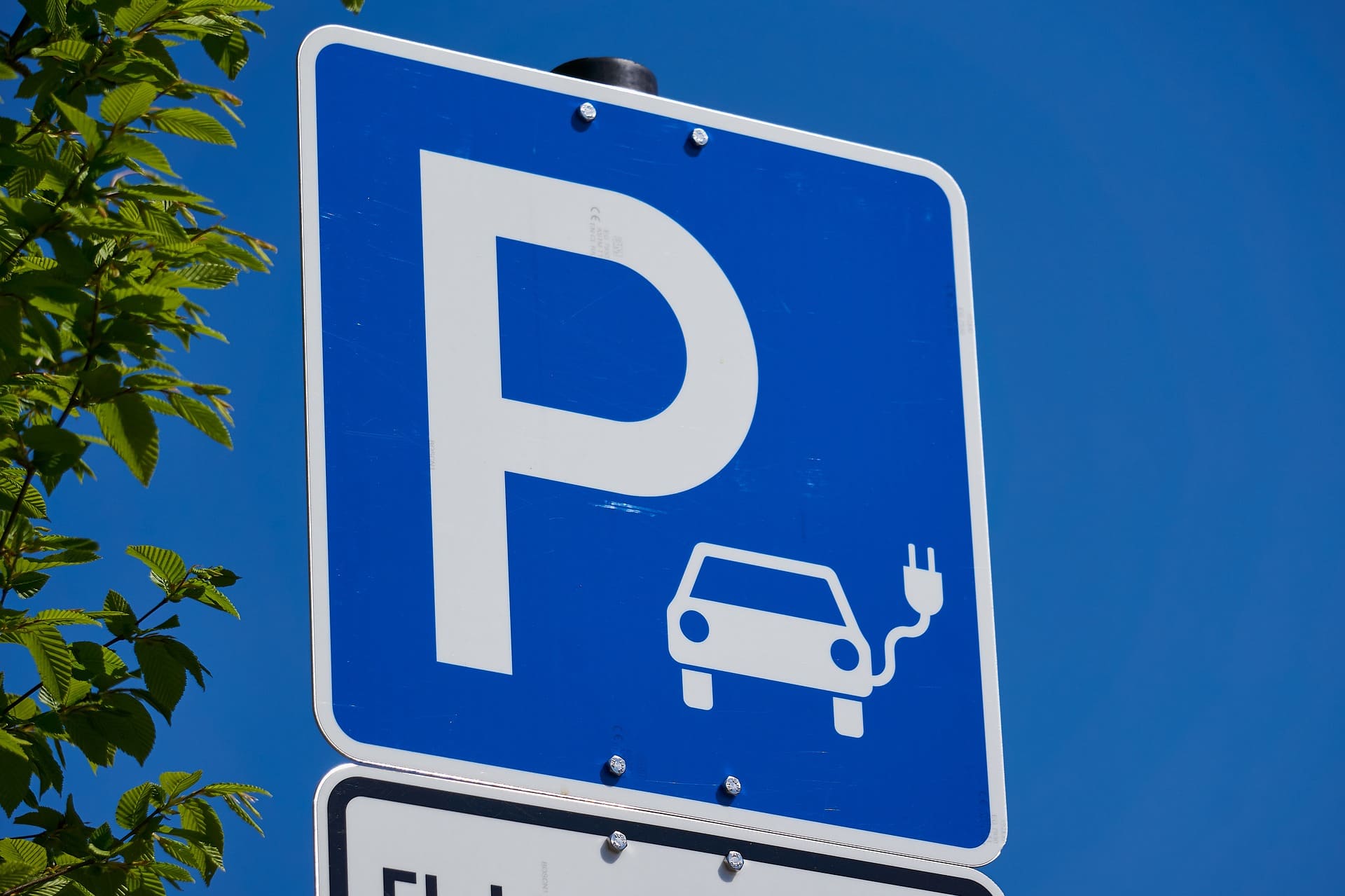 In response to the government's environmental protection policy promotion and subsidies, the electric vehicle in domestic market is also showing a trend of vigorous development. Nowadays, Taiwan is also affected by the trend, and the tremor of electric vehicles is becoming more and more prosperous. There are also more manufacturers joining the competitive electric vehicle market to gain more share and benefit. As more and more people ride motorcycles in daily life more often, electric scooters and motorcycles are the potential market in Taiwan. With the advancement of battery development, electric vehicles have become more convenient means of transportation, which has greatly motivated the number of users. Riders can easily charge their electric scooters and motorcycles by plug-in charging, battery swapping, and battery charging in Taiwan. Electric vehicle not only reduce pollution, save money, but also build a sustainable future.

Successful Case About the Electric Vehicle Application
Since the charging station is an outdoor device placed in the parking lot, the temperature in the charging cabinet may over 70˚C, so an industrial-standard switch is required. Konten provide ruggedized intelligent network solution for electric vehicles application. Our industrial Ethernet switch is designed for harsh environment. Its wide temperature ranges from -40˚C to 75˚C ensuring the Ethernet switch works durability under the blistering sun. Through smart phones and portable tablet, the communicate system can collect, transmit, and display messages and monitor the charging process. All the data will be uploaded to the cloud for real-time communication and management.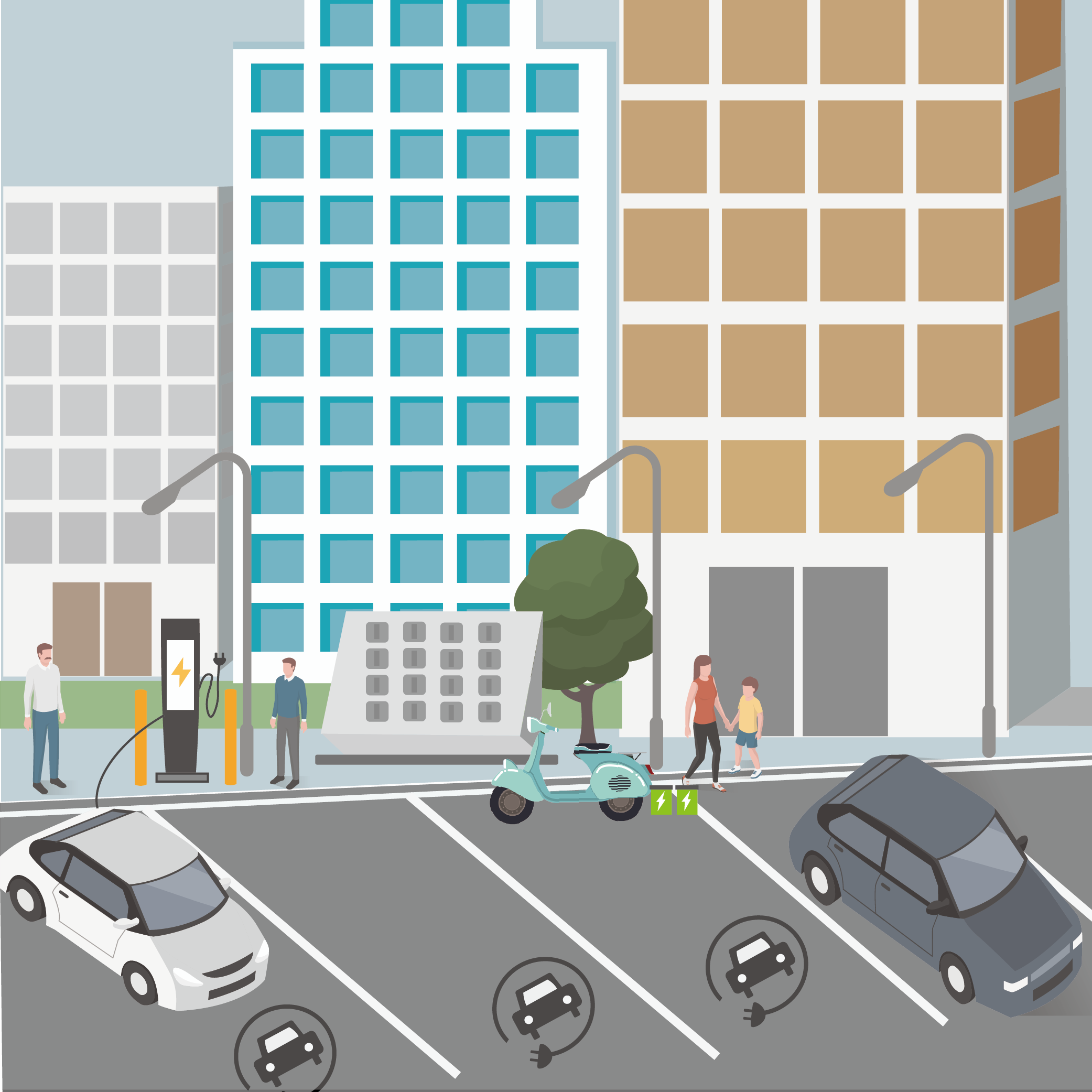 Konten's ES-1600L unmanaged switch supports 12-48VDC power input. When ES-1600L is installed in EV charging station, its 16 Fast Ethernet ports can support 3-7 cabinets and smoothly link to each device, such as swappable batteries, a 4G Router, and so on. To meet the critical network environment, the 4-contact terminal block is replaced by the terminal block connector with quick installation to avoid screw damage or insufficient power cord pulling due to improper stretching force to lock screws. It may lead to poor contact and unable to supply power. Otherwise, Konten's industrial grade ES-1600L, ES-0800GB, are qualified with the IP30 standard and are designed with the metal housing. In addition, these models also possess the E mark certification for Europe in-vehicle standard.

Konten's products are designed for various harsh industrial environments, and also provide network connectivity solutions in electric vehicle application. Furthermore, ES-0800GB/L, ES-1600G/L series are compliance with E mark. Konten Networks provides a complete product solution for in-vehicle communication. We devote ourselves to developing industrial networks solutions to meet your new challenge and requirements to produce complete product lines with variety of features and specification for clients. Therefore, we are committed to establish a long-term cooperative relationship with you.

16 Port Industrial Unmanaged Ethernet Switch
• Compliant with E Mark
• 16x Fast Ethernet ports
• Built for harsh environments and wide temperature range application
• IP30 housing
• DIN-Rail Mounting

E-Mark Compliance / RJ45 connector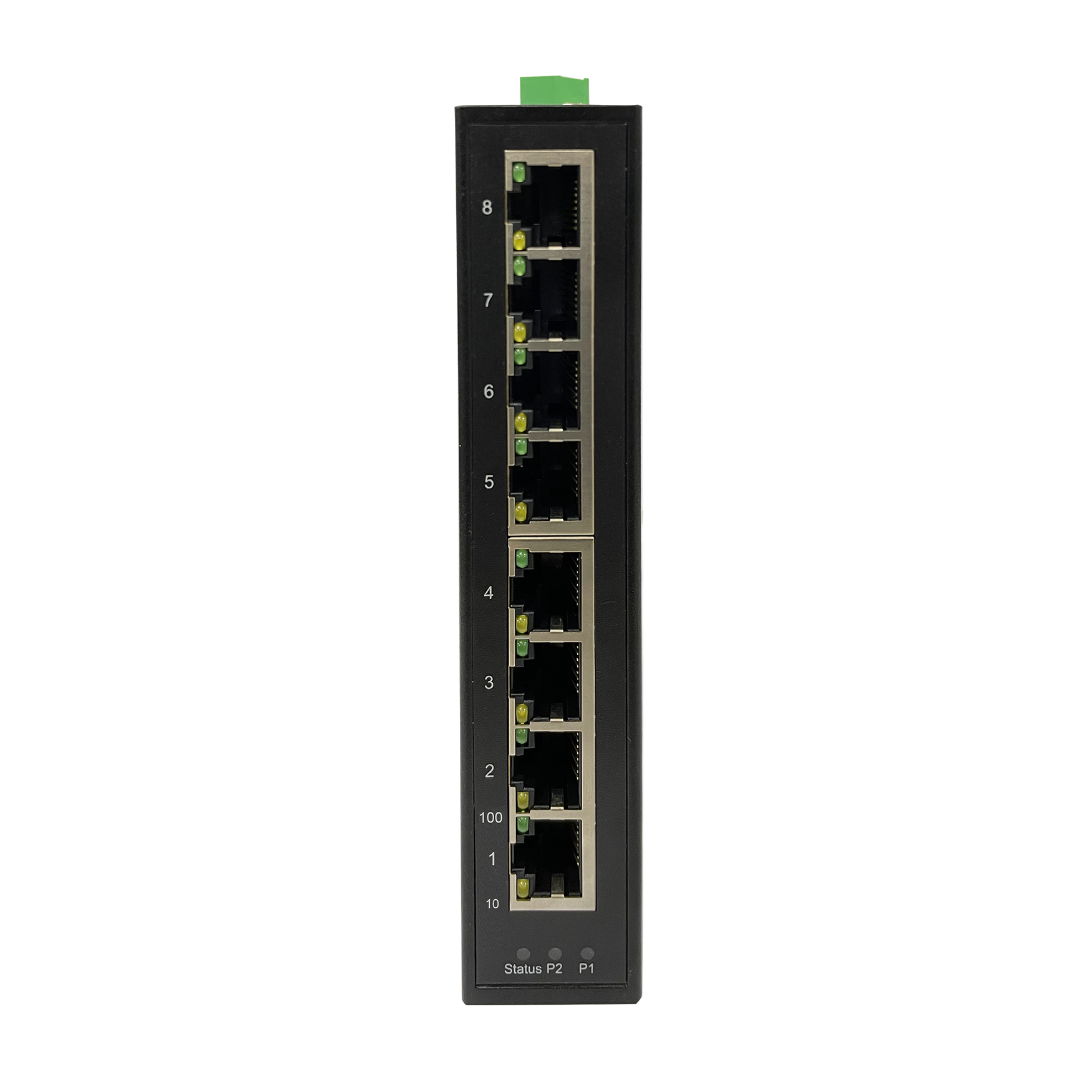 8 Port Industrial Unmanaged Gigabit Ethernet Switch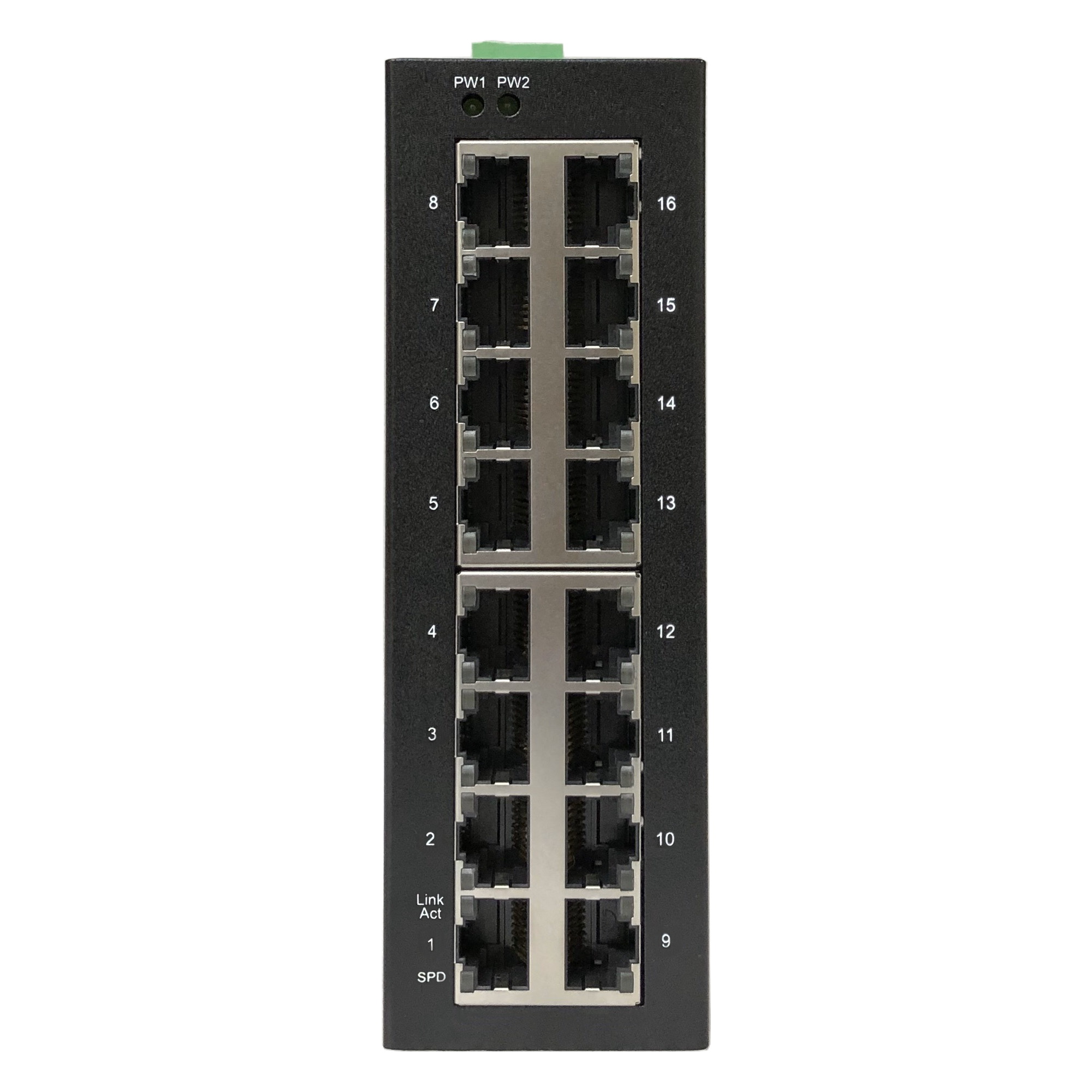 16 Port Industrial Unmanaged Gigabit Ethernet Switch
About Konten®
Your Reliable Partner of Industrial Network Solutions

Konten Networks provide extensive services including customized OEM/ODM design, manufacturing, quality assurance, and after-sales services to our customers.
Please feel free to contact us for having more information.
We will be happy to hear from you!
Tel : + 886 - 2 - 2219 - 6686
E-mail : sales@konten-networks.com
Web : www.konten-networks.com
Add : 7F-1, No.108, Minquan Rd., Xindian Dist., New Taipei City 23141, Taiwan