Konten Offers Most Complete & Professional
Edge Computing Layer 3 Switch
In Various Ruggedized Applications

Industrial Certified Layer 3 Switches for Railway and Utility
Konten Networks provides a full range of advanced Layer 2 and Layer 3 industrial Ethernet switches from Gigabit to 10GbE, 5 ports to 28 ports, copper to fiber, RJ45 to M12, 30W PoE to 60W/95W PoE, DIN-Rail to Rack Mounting for core centers and edge sites. They're certified with IEC61850-3, IEEE1613, EN50155, EN50121-4 and EN45545-2 for critical infrastructures of different vertical markets. Konten offers you a total solution of industrial Ethernet equipment.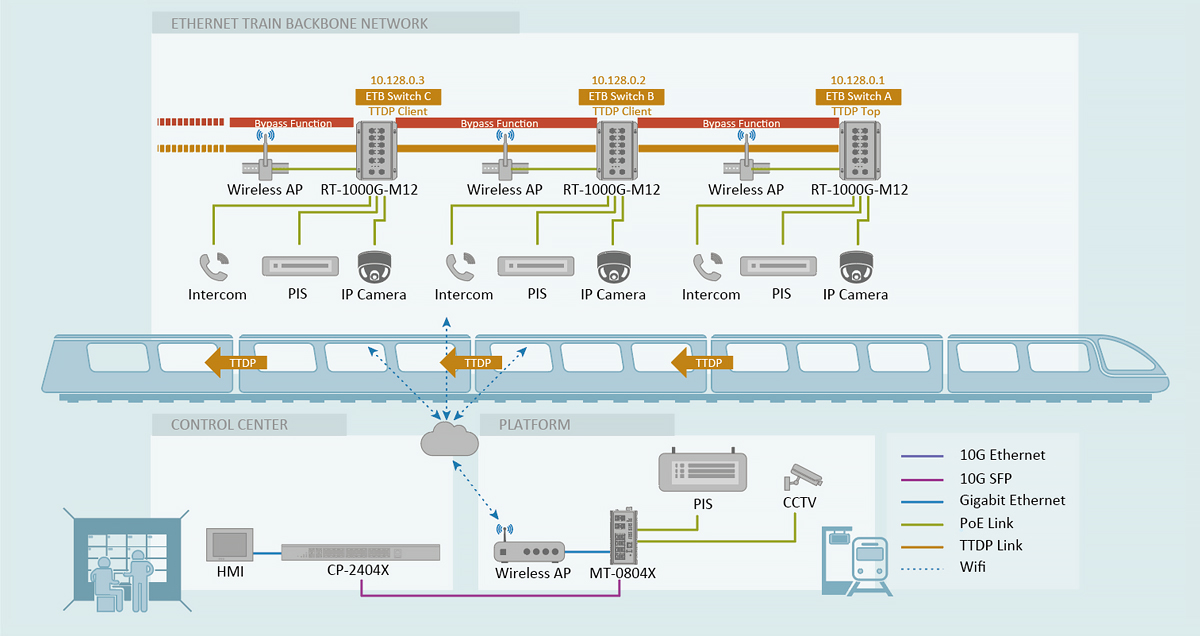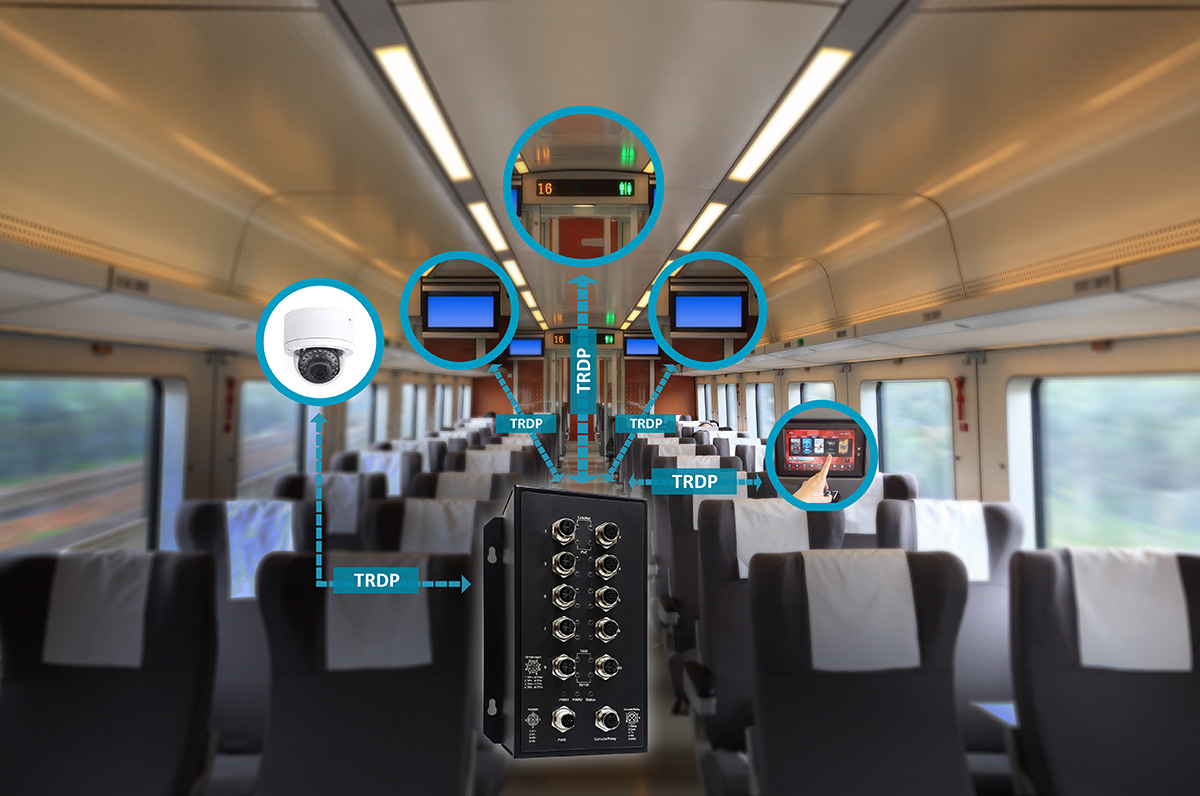 Konten's railway solution are designed for various applications such as station IP surveillance system, on-board communication network, track-side data acquisition and signal monitoring. This series is certified with EN50155, EN50121-3- 2 (on-board), EN50121-4 (track-side) and EN45545-2. By using industrial grade routers such as RT-1000G-M12, its M12 connectors offer superior performance in harsh conditions due to circular design that shields contacts from dust and moisture, also provide protection against impact of vibration and temperature changes to ensure the data communication stably for rolling stock. As on-board switches are connected to a variety of network devices such as IP cameras, PIS (Passenger Information System) and Intercom, they support PoE & TRDP for power supply and data communication. Also, its TTDP function makes the network transmission simple in moving vehicles by the following features:
Konten's IEC61850 Ethernet switches are designed to withstand all of the EMI stress that may cause errors or damages of equipment in high-voltage substations, and operate completely fanless in a wide temperature range of -40 to 85°C. The Layer 3 substation model CS-2404GS-8C has passed IEC 61850-3 and IEEE1613 certification testing conducted by SGS. Further tests including extreme temperature, moisture EMC interference tests, also shock and vibration resistance were conducted to verify the reliability and durability to be deployed in the harsh environments such as the power plants and substations. In addition, the layer 3 features of CS-2404GS-8C such as static routing, dynamic routing (RIP v1/v2, OSPF v2) and routed redundancy (VRRP v2) increase network security and stability to integrate different devices, systems, and subnets into higher-level networks. We understand how quality is important to your business and ours. Each step of the design process from the component selection to design verification testing is closely monitored in order to meet industrial standards, the demanding requirements of the applications and the markets we serve. Konten Networks industrial grade Ethernet Switch is an ideal choice for system integrators in search of reliability and cost-effective solutions for mission-critical applications.
16+8+4 Port Industrial Managed Gigabit L3 Switch

• Compliant with IEC61850-3 and IEEE1613
• 16x Gigabit Ethernet ports + 8x Gigabit Combo Ethernet + 4x 1000F(x) SFP Slot
• Layer 3 features: Static Routing, Dynamic Routing (RIP v1/v2, OSPF v2) and Routed Redundancy (VRRP v2)
• RSTP, MSTP, ERPS, LACP for Network Redundancy
• QoS CoS/DSCP to increase determinism
• Supports IGMP Snooping v1/v2/v3, up to 512 groups
• DHCP Relay Option 82 for policies IP address assignment
• SNMP v1/v2c/v3 for network management
• Supports Storm Protection
• USB storage for configuration-free replacement
• Support industrial automation protocols Ethernet/IP and Modbus TCP

Prodcut Highlight
EN50121-4 (1G or 10G DIN Rail)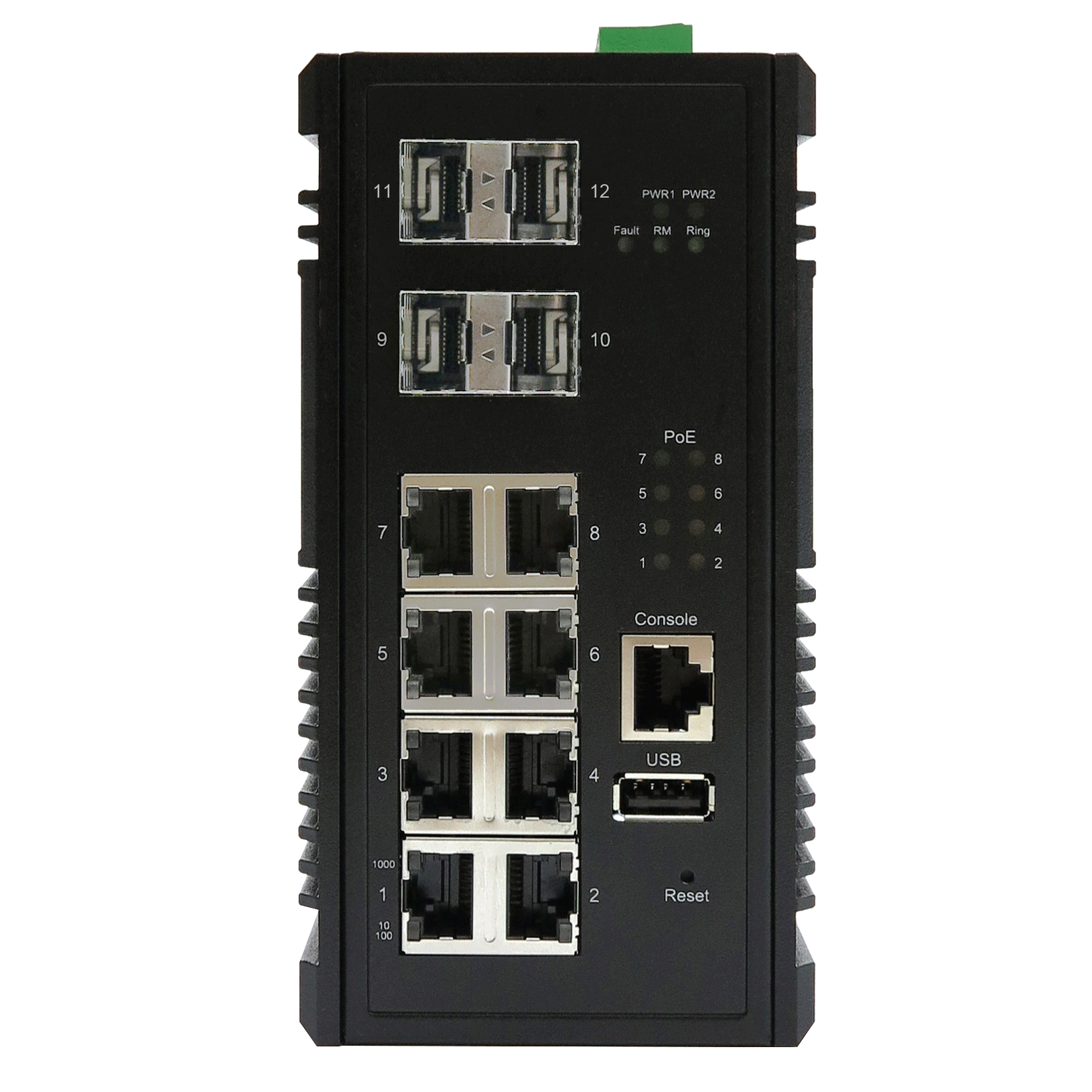 8+4 Port Industrial Managed PoE+
L3 Switch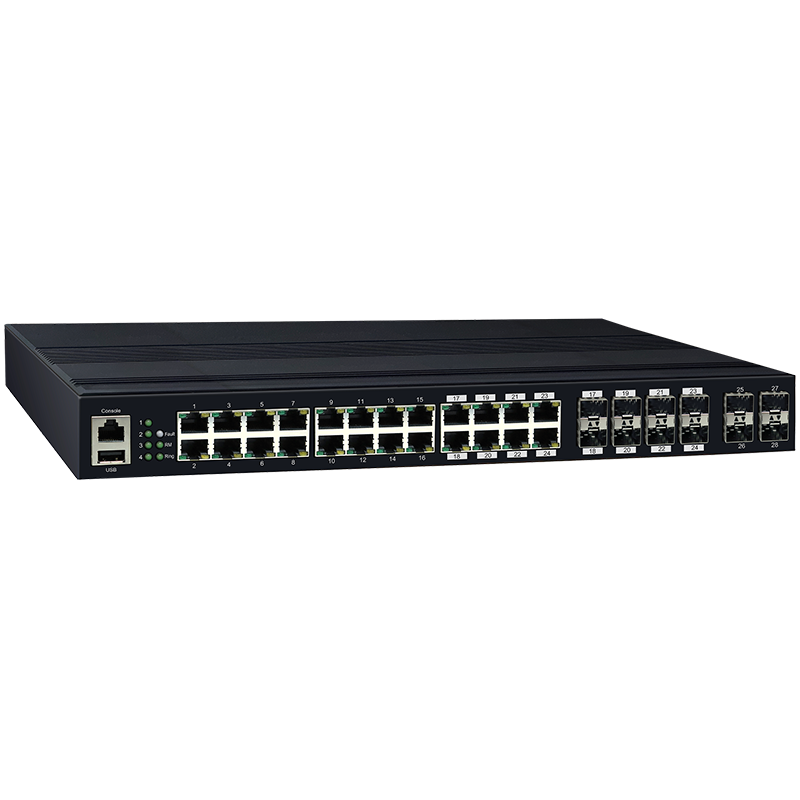 16+8+4 Port Industrial Managed
Gigabit L3 Switch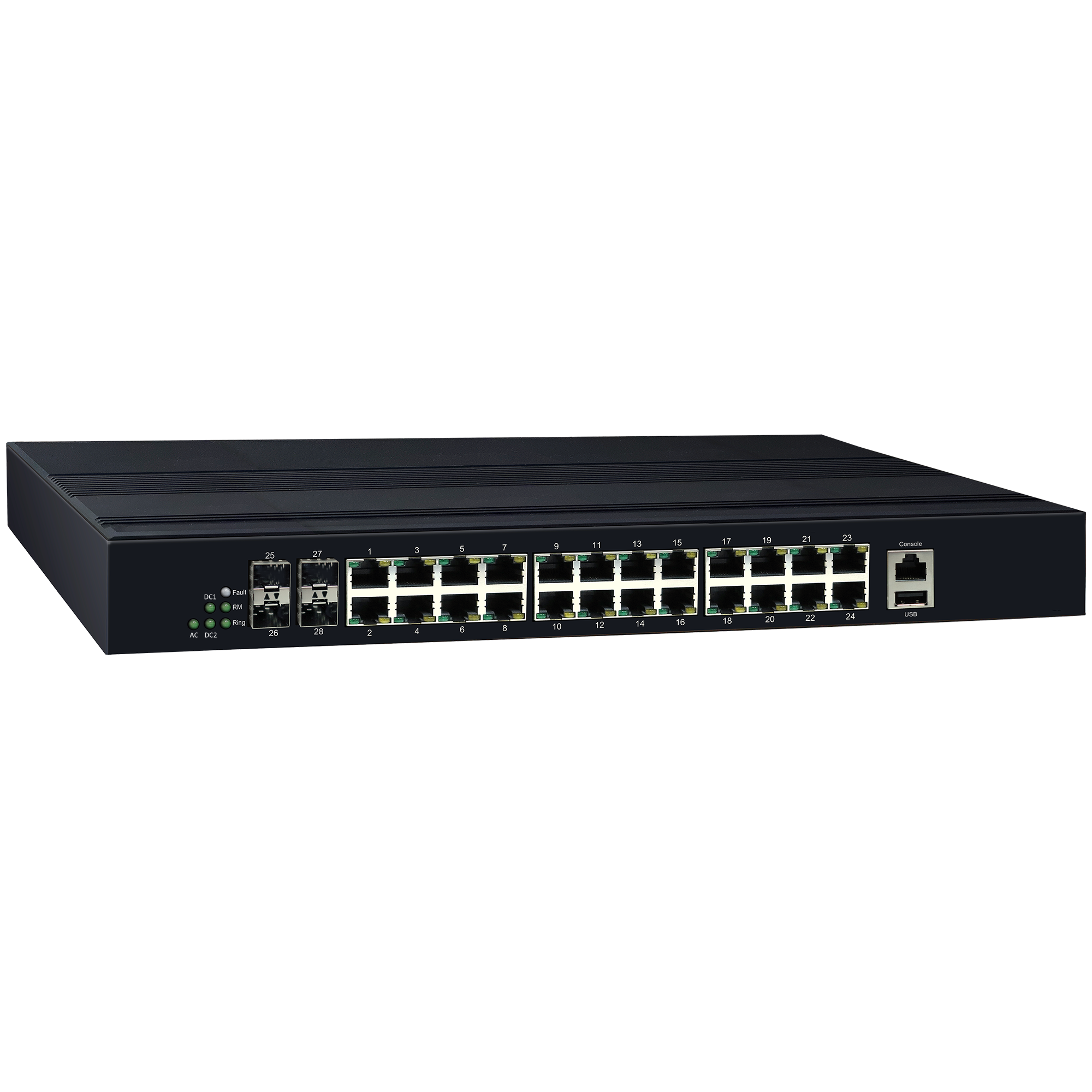 24+4 Port Industrial Managed PoE+ L3 Switch with 10G Uplink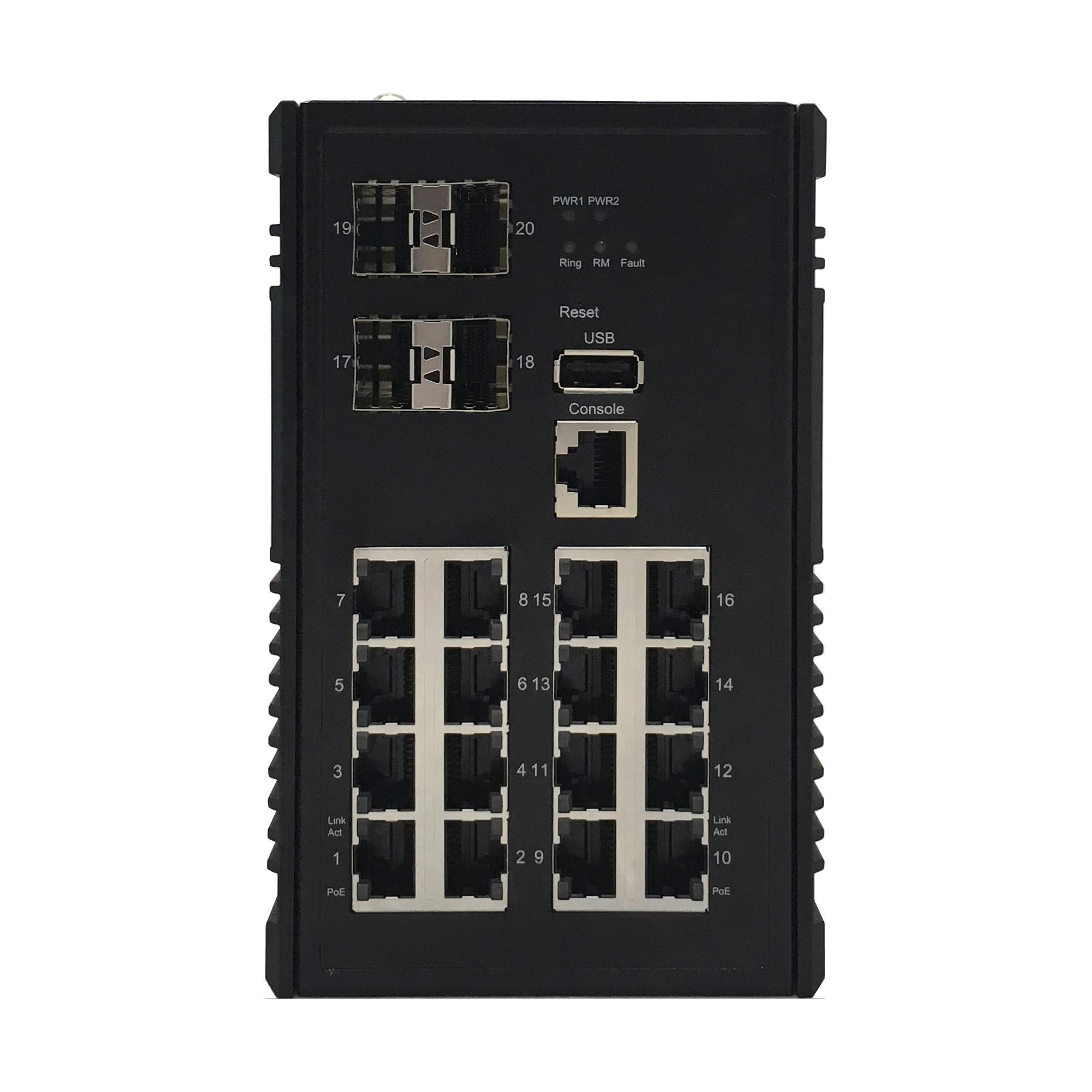 16+4 Port Industrial Managed PoE+
L3 Switch with 10G Uplink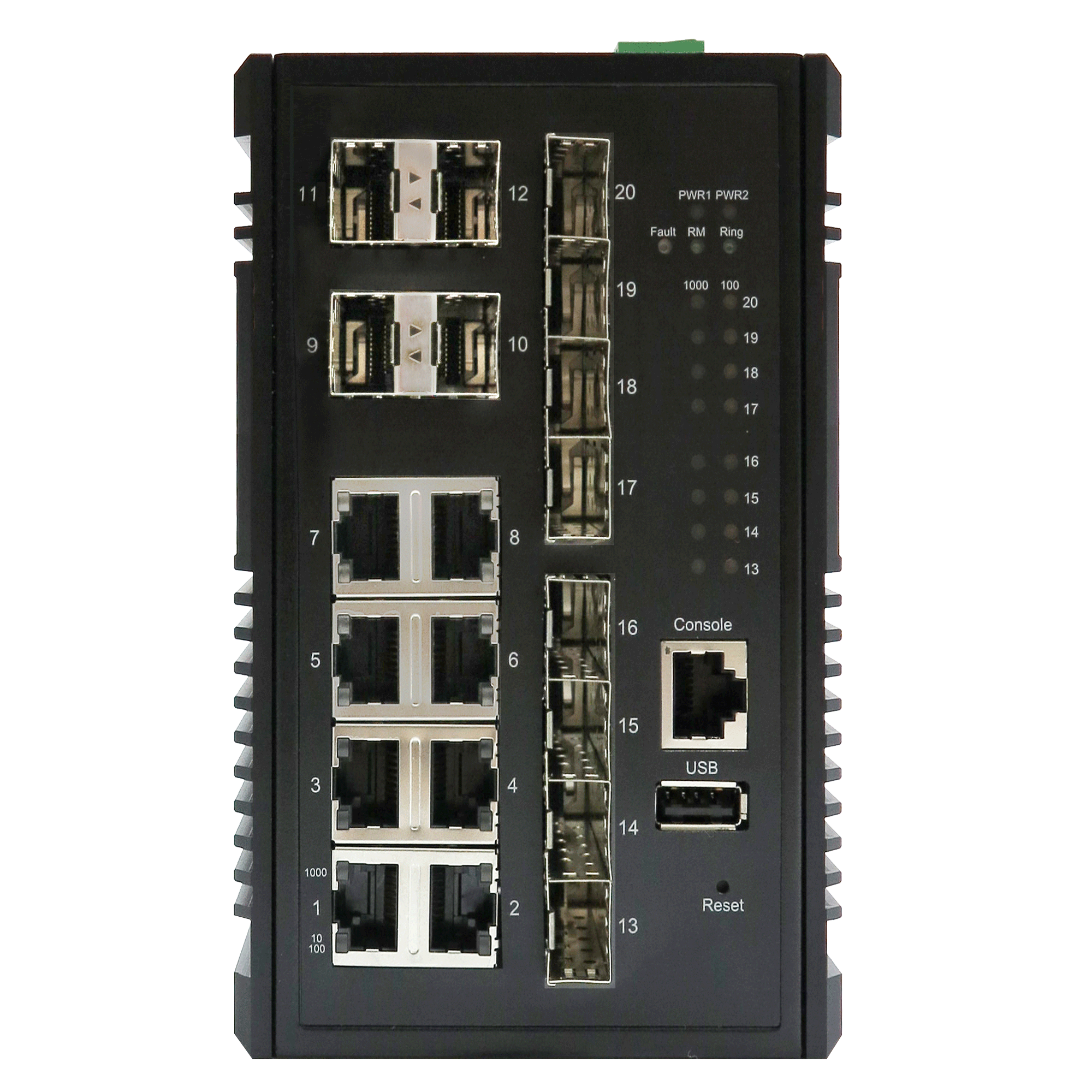 8+12 Port Industrial Managed
L3 Switch with 10G Uplink
About Konten®
Your Reliable Partner of Industrial Network Solutions

Konten® devoted to providing rich features, high quality, industrial-focused networking solutions to our worldwide customers. Our team is committed to working closely with our customers to provide premium value products and outstanding service and support. We provide extensive services including customized OEM/ODM design, manufacturing, quality assurance, prompt delivery, and after-sales services to meet and satisfy our customers' requirements and demands.
Please feel free to contact us for having more information.
We will be happy to hear from you!
Tel : + 886 - 2 - 2219 - 6686
E-mail : sales@konten-networks.com
Web : www.konten-networks.com
Add : 7F-1, No.108, Minquan Rd., Xindian Dist., New Taipei City 23141, Taiwan